Previous Work
18th November 2021 Our Latest Property Transformation
Here is our latest property transformation completed this week. All the windows were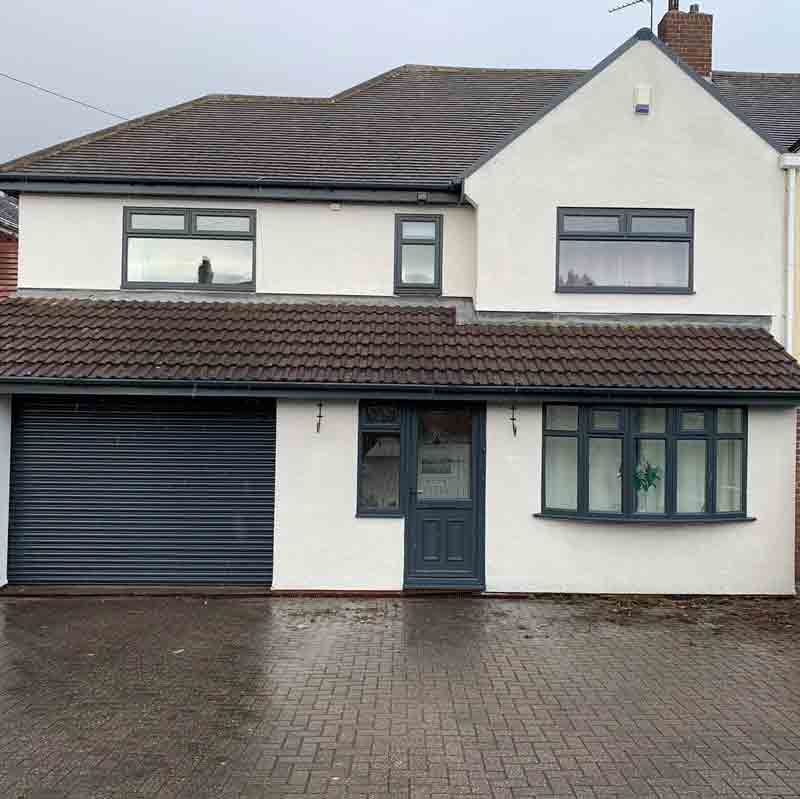 sprayed in RAL7016 Anthracite Grey and the stone work sprayed in Dulux Matched Whisper White. All the stone work was jet washed by us prior to any spray work being carried out more...




19th October 2021 S
tunning 18th century home transformation of the main staircase
We were up in Lockerbie, Scotland this week working in this stunning 18th century home.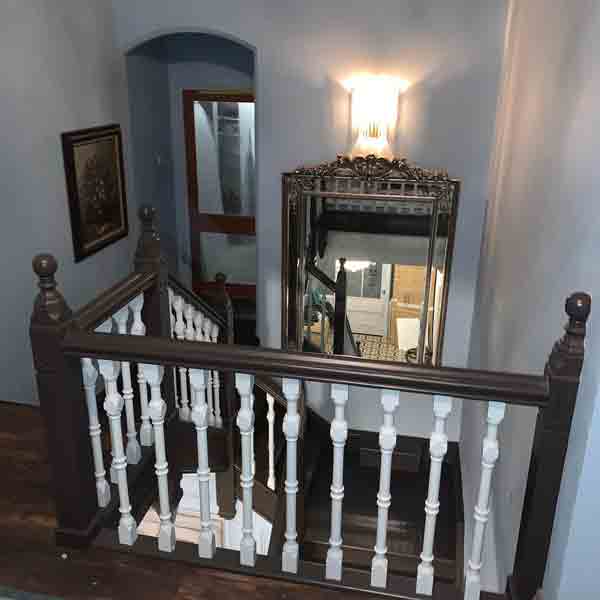 We were asked to help transform the main staircase in farrow and ball mahogany and Farrow and Ball Borrowed light for all spindles. All wood was sanded and stripped then all holes and joints filled while all wood lats were cleaned out and straightened before priming then painted in a modern eggshell finish to complete this stunning job more...





14th September 2021 Another Stunning Kitchen Respray
Another stunning kitchen respray we have completed in RAL 7047 Tele Grey. All panels were sprayed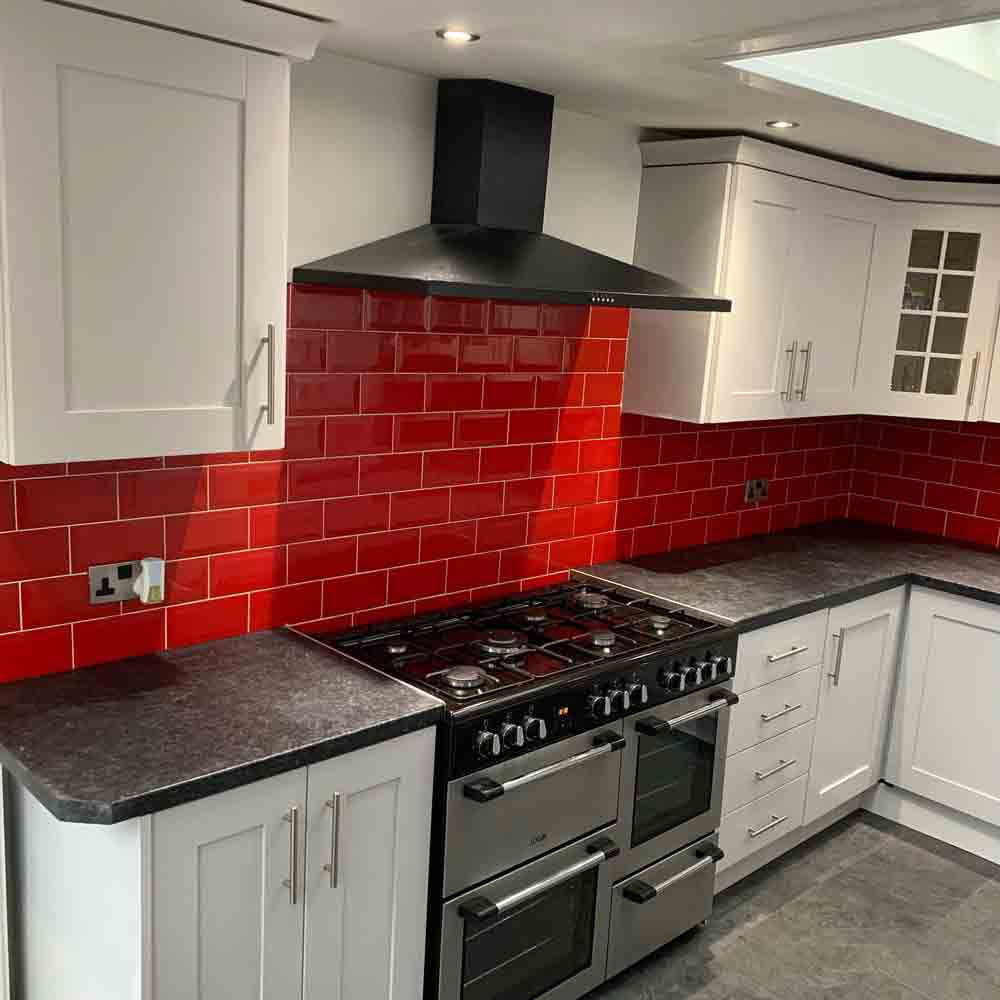 in Sherwin Williams water-base Satin more...



8th September 2021 Home Transformation
Resprayed all windows and lower facias in anthracite grey RAL 7016 with the door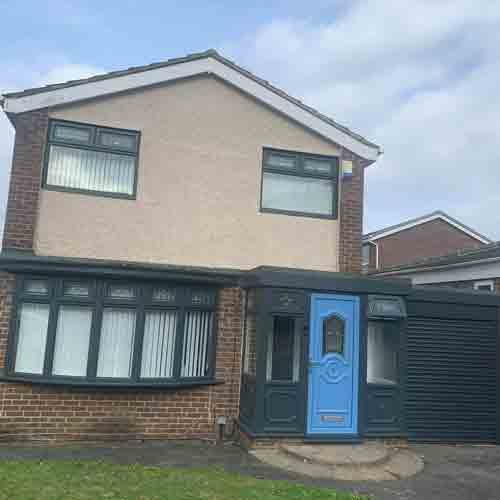 sprayed in Farrow and Ball cooks blue, we then resprayed the upper stone work in Farrow and Ball Oxford stone giving this property a totally awesome new look in Sunderland more...
4th August 2021 - 47 Chairs repaired and sprayed for new restaurant.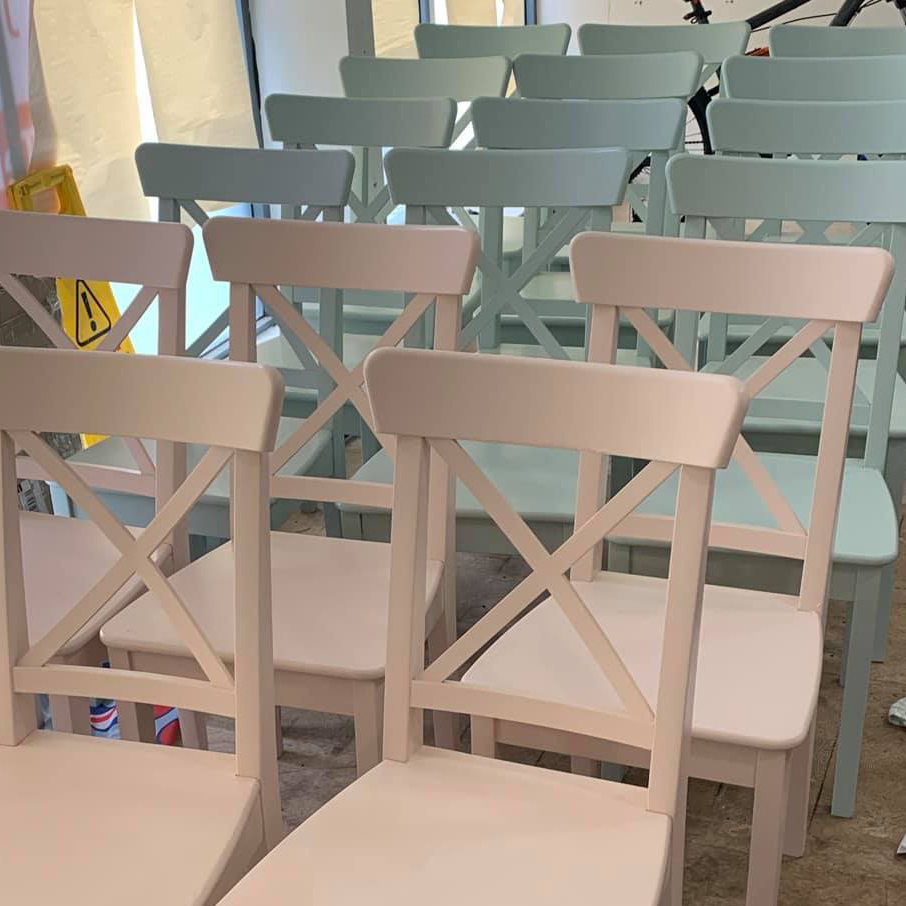 47 Chairs repaired and sprayed in Farrow and Ball Teresa green, pointings white and pink ground for a restaurant opening very soon in Roker click here for before and after gallery.
26th July 2021 Respray Front Door and Garage Door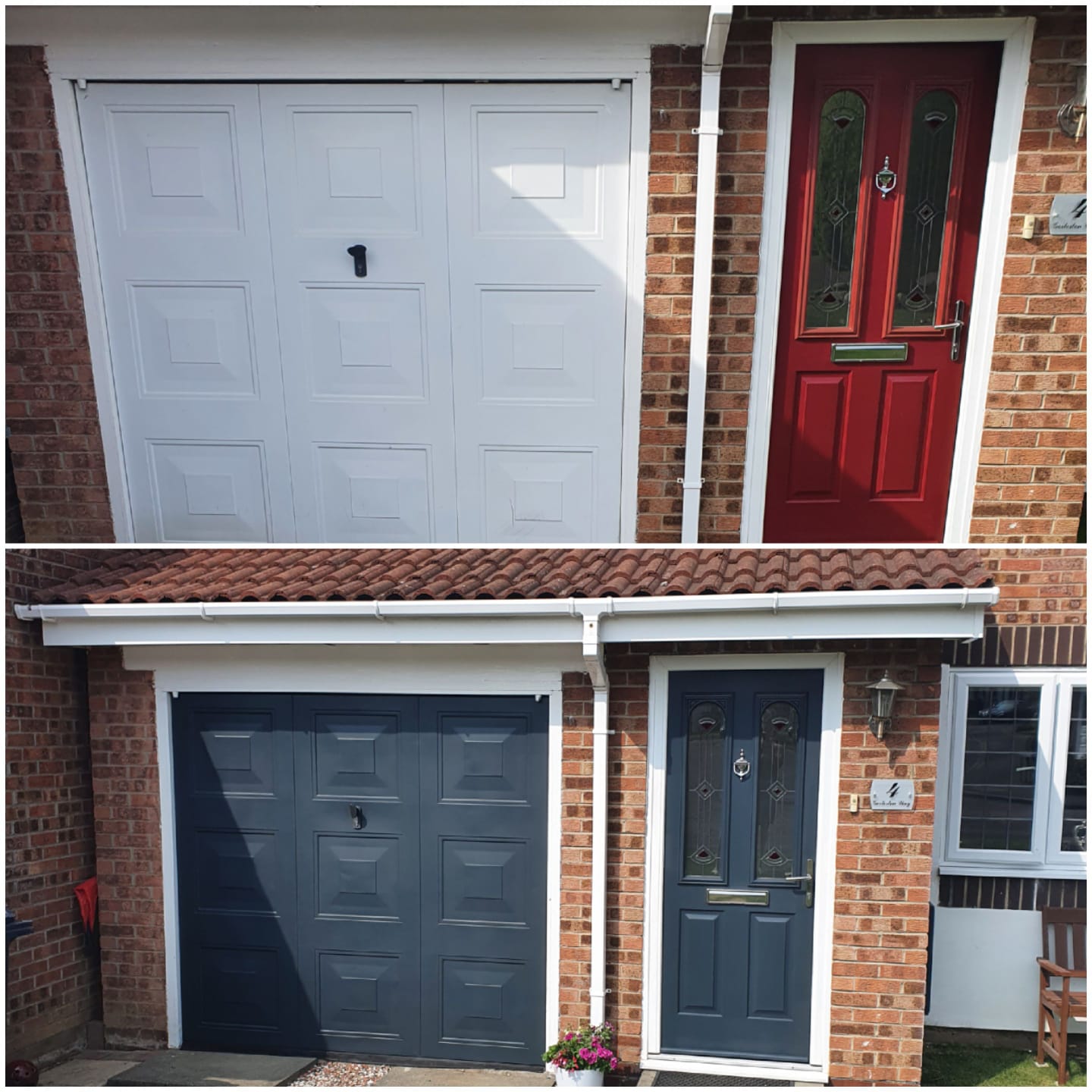 "Wow wow .so pleased with job today, looks fab and what great honest lads..thanks so much extremely happy and will definately recommend"..before and after pics....was red door and white garage now anthrecite grey.
Furniture Makeover 22nd July 2021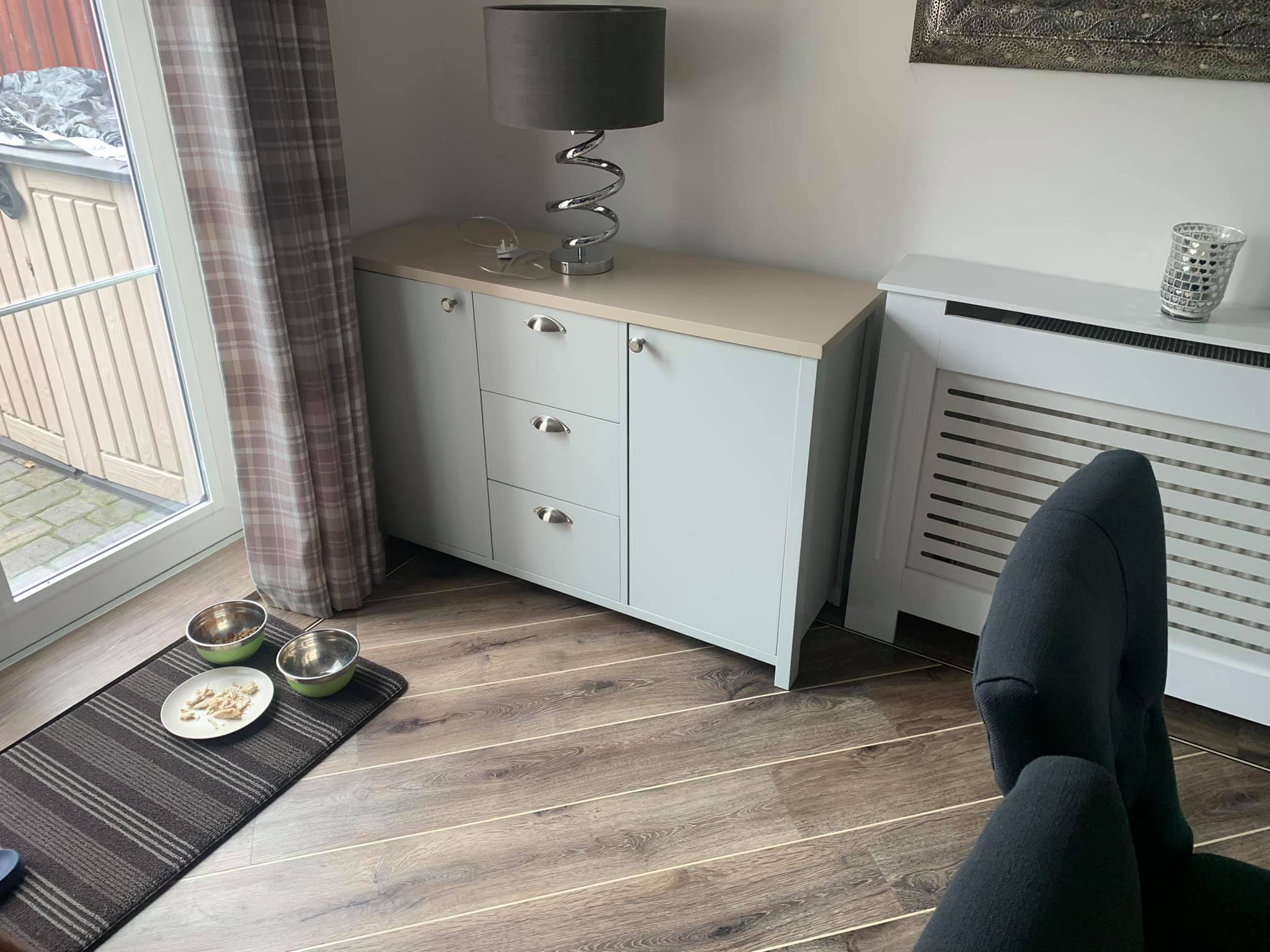 Here's our latest furniture makeover completed and sitting beautifully in the customers home. We sanded and filled all handle holes, primed and resprayed all bottom of units and legs in RAL 7035 light grey and finished the tops of in our own special mix we are calling Sahara sands. Click here for before and after pics.
Sun bleached and weather beaten doors in County Durham are no problem for the boys from ELITE!
Sun bleached and weather beaten doors are no problem for the boys from ELITE here we transformed a composite door that was severely weather damaged. Repairing and Spraying to RAL4007 purple violet Click Here to see the Before and After Gallery

Garage Door respray today in RAL 7016 anthracite grey to match the customers front door ... (Before and After)
UPVC AND KITCHEN RESPRAYING
Quite a busy week for us at elite this week helping our amazing customers transform their beautiful homes.
Click here
to see the before and after gallery.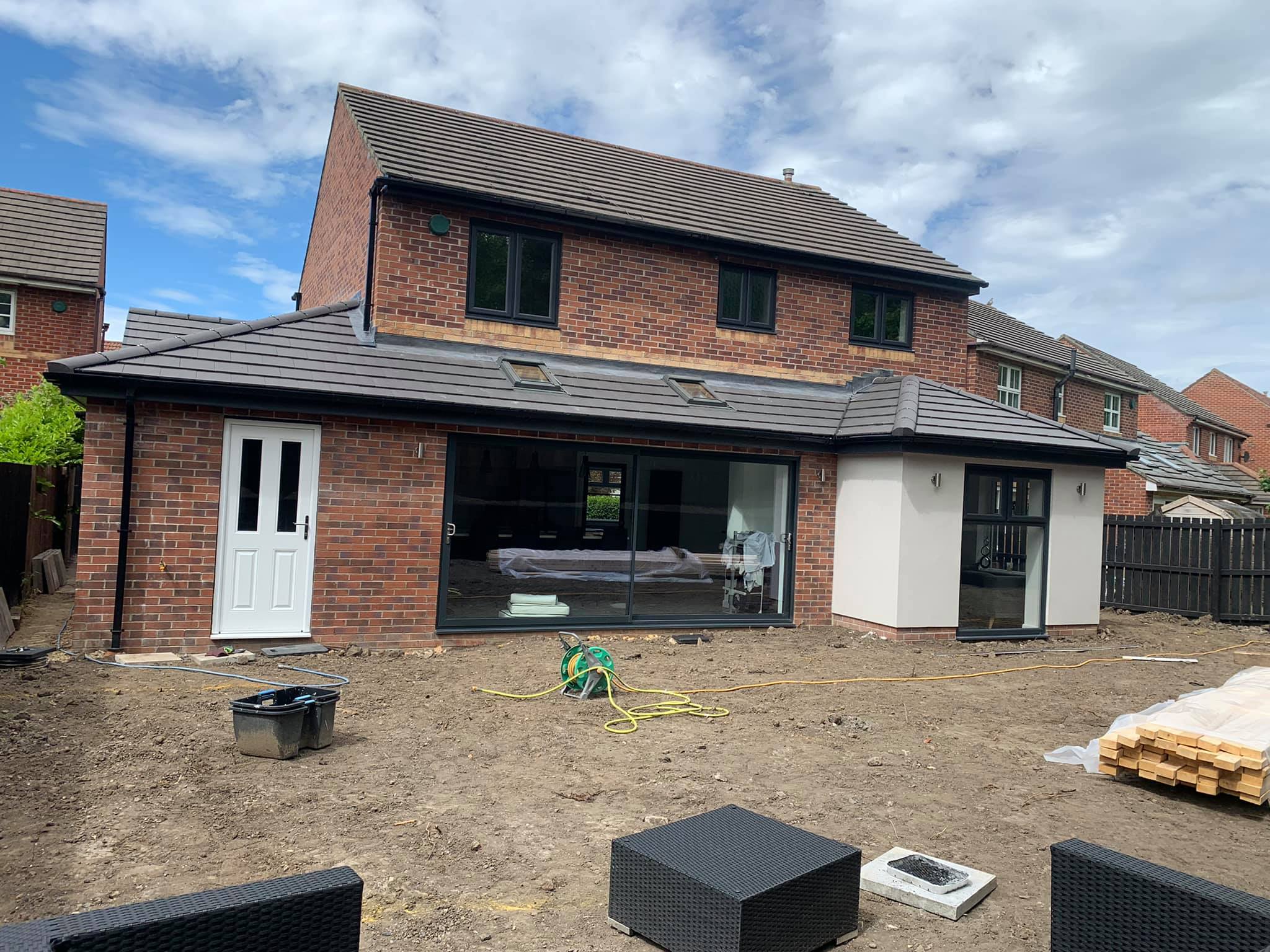 Here's one of Elite Paint Specialist recent UPVC respray transformation to RAL7016 Anthracite Grey on this stunning Burnmoor farmhouse ...(Before and After)
The sun was shining in Hexam today for Elite Paint Specialist as we were adding a splash of colour to this property respraying from white to RAL 7016 anthracite grey



Please click here to view our other previous work.